Our specialists offer you comprehensive services in the field of production and implementation of e-commerce solutions. We have many years of experience in implementing technological improvements in sales processes using information technologies, both for huge retail chains and smaller online stores.
Before discussing the details of the scope of our services and methods for help in implementation, we encourage you to read the introductory study on the concept of e-commerce
What is e-commerce and how to get started?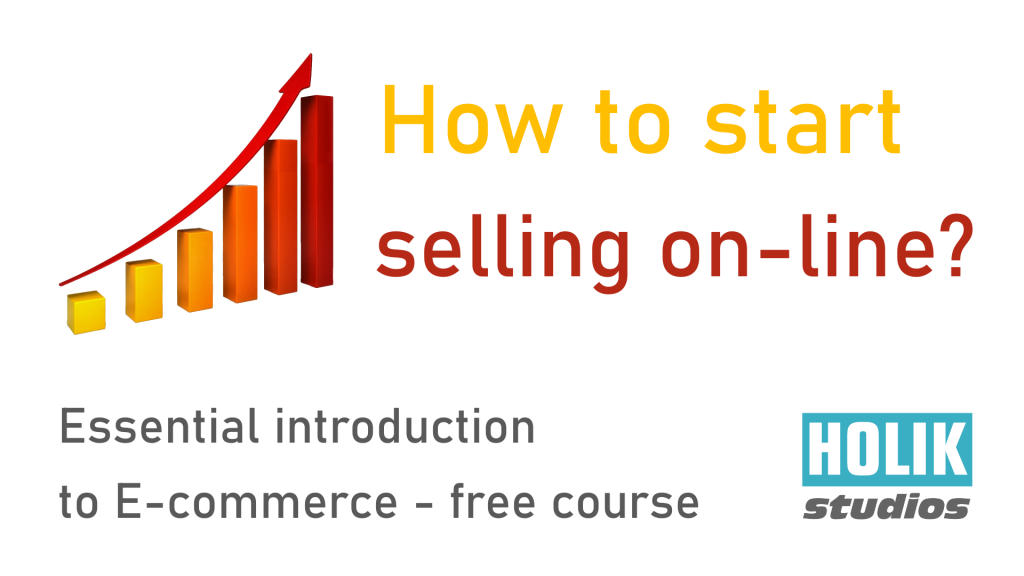 Following the definition that can be found in wikipedia we find out that E-commerce (electronic commerce) is the activity of electronically buying or selling of products on online services or over the Internet. Electronic commerce draws on technologies such as:
mobile commerce,
electronic funds transfer,
supply chain management,
online transaction processing,
electronic data interchange (EDI),
inventory management systems,
automated data collection systems.
By simplifying this definition, e-commerce refers to commercial activity that uses modern information technology (electronic) in at least one fragment
In colloquial language, e-commerce is implemented by a trading platform for retail or business customers expressed in the form of a website through which customers are able to view the commercial offer, place orders, make payments and track their implementation.
Global trends in e-commerce in 2020
Research conducted in this regard indicates that the global market for commercial services provided via electronic media will continue to grow. Moreover, recent events from the beginning of 2020 related to the coronavirus (COVID-19)
Recent events from the beginning of 2020 related to the coronavirus epidemic further intensify the pressure on the e-commerce market slump around the world. E-commerce is not only convenience for consumers, but a real necessity resulting from the need to change the trade approach.
Online sales are becoming a remedy for problems with the logistic operation of stationary trade.
E-commerce market is growing in virtually every industry and the size of the trading company does not matter.
Both e-commerce large global retail tycoons and small local traders develop their e-commerce platforms.
It is customary to think of the e-commerce like a media offering intangible (electronic) products such as e-books or music as well as tangible goods liek consumer electronics, home furnishings.
We expect, however, that in the near future – even the most-needed daily purchases such as groceries or hygiene products – will be bought by consumers without using standard sales methods in stationary stores.
How to start selling online?
If you have already matured to the decision that you want to start online trading, then we invite you to familiarize yourself with our guide – a road map that will help you go through this process easily and avoid frequent mistakes in this matter.
Defining the strategy and scope of online sales
At the beginning you have to answer the question whether your online sales will be the primary and only channel of your sales or will it be only an additional channel supporting, for example, stationary sales.
If you are betting only on electronic sales, you can spend much more money on building your brand on the Internet, bypassing the physical presentation of the offer, for example in the form of a shop window or advertising on the street, television or radio.
An obstacle to the full computerization of the sales process can be the habits and profile of your potential customers or the specificity of products.
it is difficult to sell wine via the internet because customers want to taste the goods before buying.
We already have examples in the world that you can transfer to the Internet the sale of even such non-obvious products as cars. Elon Musk sells his Tesla cars online.
It is true that we are simultaneously expanding our physical sales network, but it is limited only to being able to see the product of touch and test drive. Therefore, this is not a full sale but only a presentation of the offer in stationary stores.
Think about the huge savings that Elon Musk creates on the fact that the entire car configurator and order processing is carried out through the website.
Compared to competitors – car companies – that have to keep traders, customer advisers and dealer networks, this is undoubtedly a great step forward.
It is hardly surprising that seeing the success of Tesla – even such conservative brands like Toyota began selling online especially in the face of recent events related to the coronavirus pandemic.
Undoubtedly, other car concerns should be expected to follow in their footsteps.
Let's return to the scope of sales that will be transferred to the Internet. When you decide whether to close your stationary store or just transform it only into a warehouse and logistics center, you must start to complete your offer and specify the target group and method of delivery.
If the products you sell are large, you will need storage space to fulfill orders on a regular basis.
Delivery direct or warehousing
At this point we should also mention the sales model of Direct Delivery.
In this model, customers make a purchase through your platform, while delivery is made directly from the manufacturer or wholesaler to the buyer's home address.
In this situation, you as a trader – you will never see your goods in the eyes.
This solution allows you to eliminate the need for large storage space, however, Some customers may perceive Direct shipping as something not very prestigious and demonstrating the immaturity of the trader.
We leave the matter of assessing this sales model to you.
Certainly many novice businessmen who put the first short in trade – choose this sales model as it does not require large financial outlays for starting and owning warehouses
Methods of synchronizing inventory and delivery times from a wholesaler
Regardless of whether you will store your goods or carry out direct deliveries – you need to ensure proper warehouse management.
More precisely: you need to implement an appropriate information policy on delivery time to the end customer. When placing an order, the customer should see when the product falls into one hand and your task is to provide him with the most accurate and current information possible.
Our specialists can help you prepare the right model that will automatically be able to update the inventory of both your local warehouse and the distributor's warehouse.
The purpose of this action is a mechanism for directly presenting stock levels and delivery time – on your store's website.
It is important because in the Direct shipping model you have to be sure that the ordered goods will be delivered on time and is available at the time of ordering.
Remember that usually many salespeople use the same wholesalers or supplier's warehouses. So you have to take care of regular updates of stock levels with the supplier to avoid complaints from the customer.
Our super specialized integration platform that collects the storage states from many external sources and aggregates them in your database can help in this task.
Warehouse management based on artificial intelligence
The problem and challenge of effective warehouse management is a very broad topic and requires a separate study. at this point, however, we only want to signal the need for proper preparation for this process.
In the case of a very small online store that sells several products a day, weekly, the task of warehouse management can be carried out completely manually.
It is based on the fact that the employee responsible for the warehouse observes the current state of sales of her makes a decision on making replenishment of inventory in a subjective way – without automation or decision support.
However, a large store will never work effectively when manually controlling the warehouse.
even a large team of people responsible for warehouse management will not be able to perform this task optimally.
For these types of challenges, a specialized decision making system is needed who, based on artificial intelligence algorithms, will be able to adapt and maintain minimal inventory levels by analyzing the current movement and interest in individual products or groups of goods.
Our company offers a solution that is able to meet these requirements and provide an effective way to provide the necessary guidance to maintain the correct state of storage.
Offer presentation, order placement, payment processing and order processing
After we define sales strategies, sales scope and implement the appropriate inventory management policy – the time comes for the heart – the central part – of every e-commerce process.
Of course, the purchasing process itself is most often carried out by the front page, where customers review the offer and place orders and make payments.
The main sales page is mostly based on an e-commerce platform purchased from a recognized supply of such solutions
Sometimes, in the case of very large players – it can be a dedicated solution – created and maintained by its own IT team consisting of programmers, architects, testers, graphic designers.
Which e-commerce platform should you choose – box solution or dedicated software
The online sales software on the market is very extensive and offers many interesting functions. Some of these solutions are available for free in the form of open code.
We think that creating your own software "from scratch" is very risky, consumes huge costs and does not guarantee success.
For this reason, we advise against the approach of developing dedicated software.
The solution we recommend is the so-called mixed model consisting in the fact that we are building our trading platform based on a known and widely used e-commerce platform which have to be open source.
An example is the popular WordPress WooCommerce platform.
In this approach – you can adapt the out-of-the-box e-commerce IT system to our own needs by using an external or our own IT team.
This solution has many advantages: First of all, we have a low entry threshold and we can launch our store within a few days.
We do not pay for programming licenses and the vast majority of functions needed to run the store are ready.
Secondly, with the development of the store and emerging needs in the future, we can freely modify the source code of the program and adapt it to changing needs.
Next, there are many entities on the market that know and are able to help in various problems. The community around open source projects are huge and you can find a lot of solutions even for free.
You do not close yourselves to one company or supplier, but you are free to choose a technology partner.
Our specialists are very experienced programmers in the field of designing and implementing changes, including dedicated plugins for the WordPress woocommerce platform and you can take advantage of the consultation.